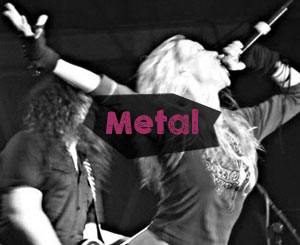 Dos años y pico nos han tenido castigados sin editar nada con lo que calmar nuestras ansias desde el genial "Mortal Throne of Nazarene" y de repente para este año '97 nos prometen dos CD's nuevos aparte de este MCD que os comento, uno de ellos su nuevo disco y otro un directo grabado en estudio.
Pero la espera habrá merecido la pena si todo tiene la calidad que hay en estos seis temas más intro, John McEntee sigue en tan buena forma como antes y eso se nota en las composiciones, que tienen su sello inconfundible, sin duda se puede afirmar que él es Incantation aunque siga contando con otros músicos y con un Craig Pillard monstruoso como siempre a la voz, una lástima que en esta grabación ya figure como miembro de sesión, veremos si el sustituto es capaz de aportar un carisma similar al de este hombre. Las canciones son piezas clásicas Incantation de esas que tanta escuela han creado, combinando perfectamente velocidades endiabladas con partes densas y pesadas, "Shadows From the Ancient Empire" y "Lusting Congregation of Perpetual Damnation (Eternal Eden)" son un buen ejemplo de lo dicho, pero también está la infernal agresividad de "Twisted Sacriligious Journey into Our Darkest Neurotic Delirium, un título larguísimo para cincuenta segundos de furia desatada sorprendiendo un poco por alejados de sus coordenadas habituales, lo mismo que sorprende el quinto corte, que no es otra cosa que una versión del clásico por excelencia de Death, "Scream Bloody Gore", que adaptada por los de Cleveland se convierte en algo muy impresivo. Si le quitas los cinco empanantes minutos de la outro (a base de campanas en plan Hellraiser y ruidos tenebrosos un poco cargantes) te quedan diecisiete minutos con la mejor producción que ha tenido el grupo hasta ahora y unos temas muy buenos que hay que tratar de conseguir.
Death brutal genuino y perfecto, necesario para fans e indicado para neófitos, a ver como se lo hacen para su próximo disco "Diabolical Conquest", cabe esperar que esté a un nivel similar al de este o mayor, imagínate. Como viene siendo habitual últimamente en las ediciones de Repulse, la portada es obra de un cada día más irreconocible pero siempre genial Joe Petagno.
Comentario por: Jorge X.
Sobre los autores del artículo: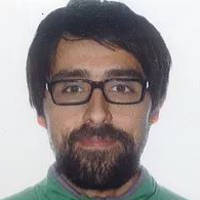 Amante de la música, batería y ex-vocalista en grupos de metal extremo. Sus amplios gustos musicales solo son comparables con sus amplios conocimos de géneros como el jazz, el Hip Hop, el metal o el hardcore.